May 10, 2023 
Conservative Talk Show Host Mike Broomhead and Special Guest Appearance Ginger Emerson from the Gold Star Mothers Families Organization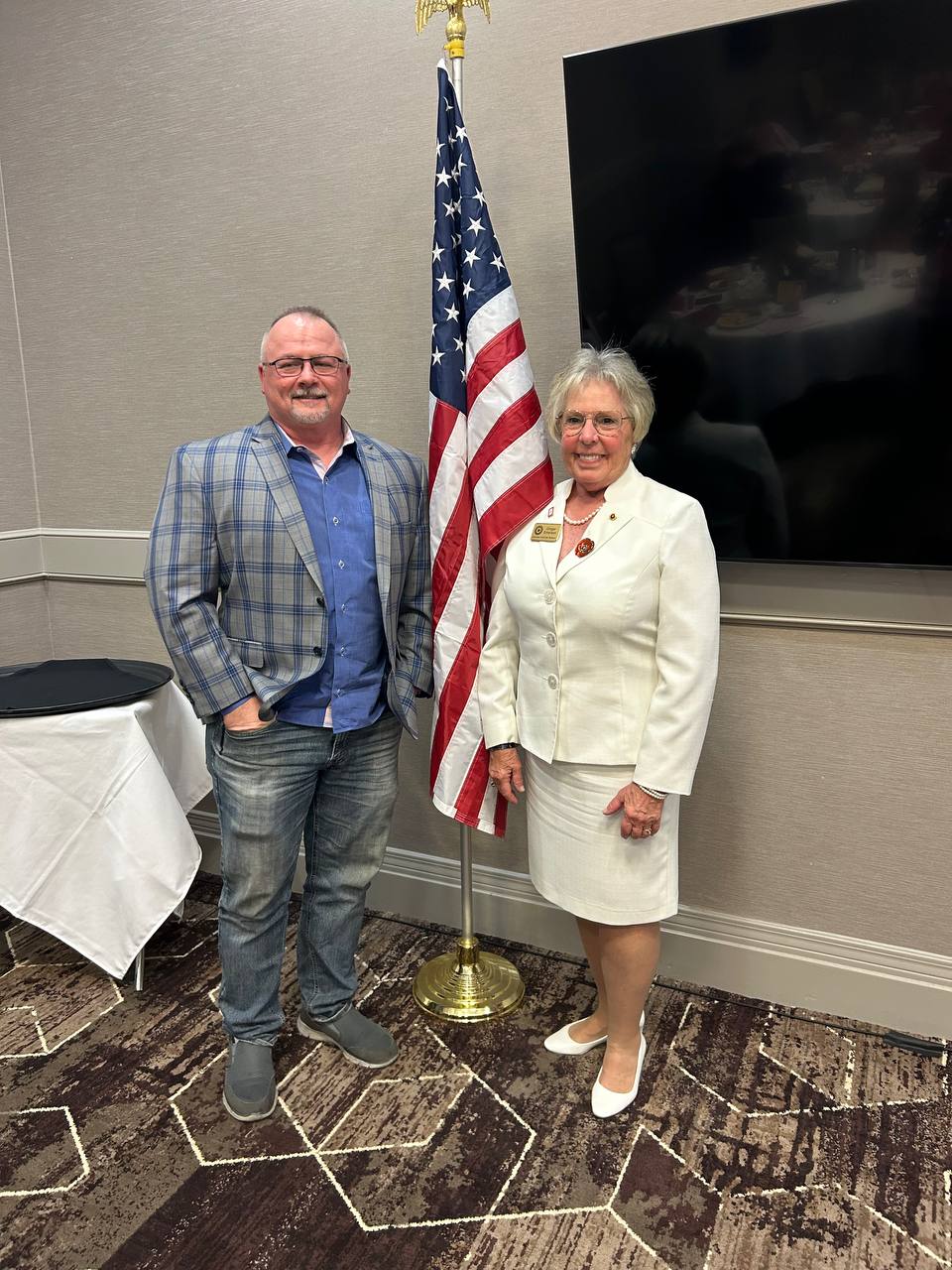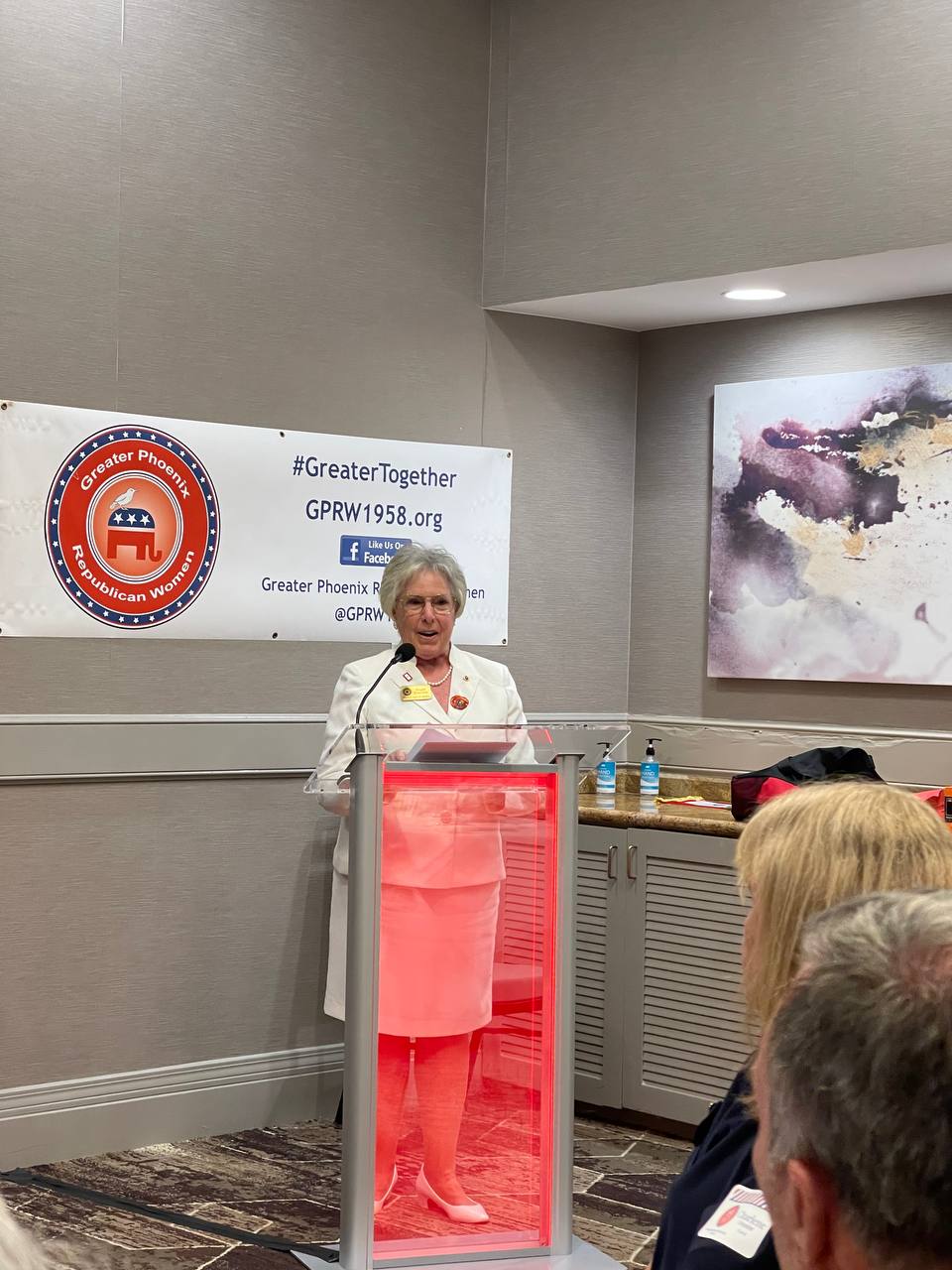 Ginger Emerson, Secretary Department of Arizona of the American Gold Star Mothers, Inc. and a past national officer of the organization, is the proud mom of CPL Matthew J. Emerson, KIA Mosul, Iraq, on September 18, 2007. Ginger was instrumental in forming and is active in Arizona's West Phoenix chapter of Gold Star Mothers, Inc.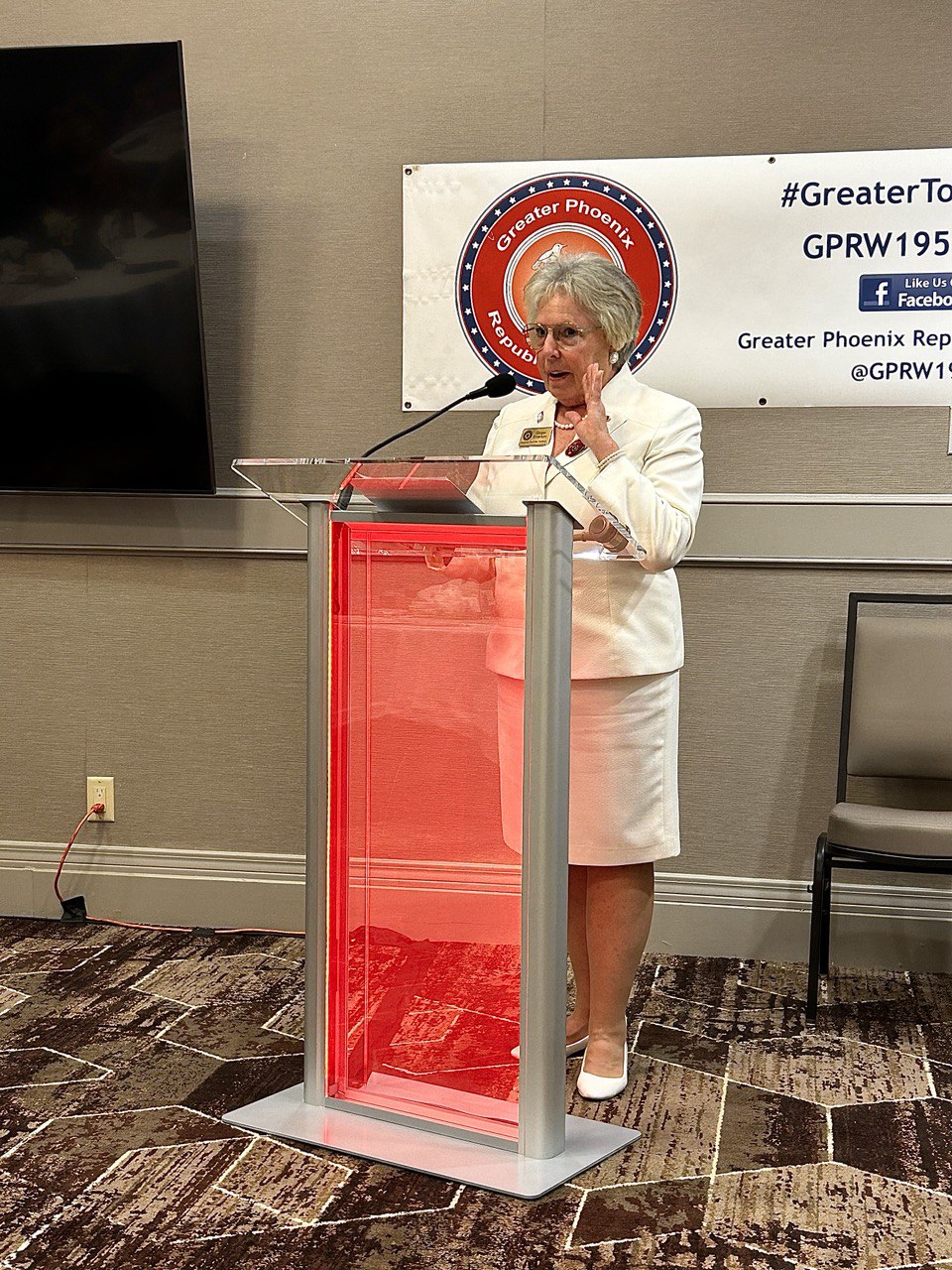 American Gold Star Mother
is a private nonprofit organization of American mothers who lost sons or daughters in service of the United States Armed Forces. It was initially formed in 1928 for mothers of those lost in World War I. Throughout the years, the organization has continued to
honor, remember, embrace, and support
families of fallen soldiers. Visit their
website
for more information and how to get involved! If you would like to donate and show your support
here
!
---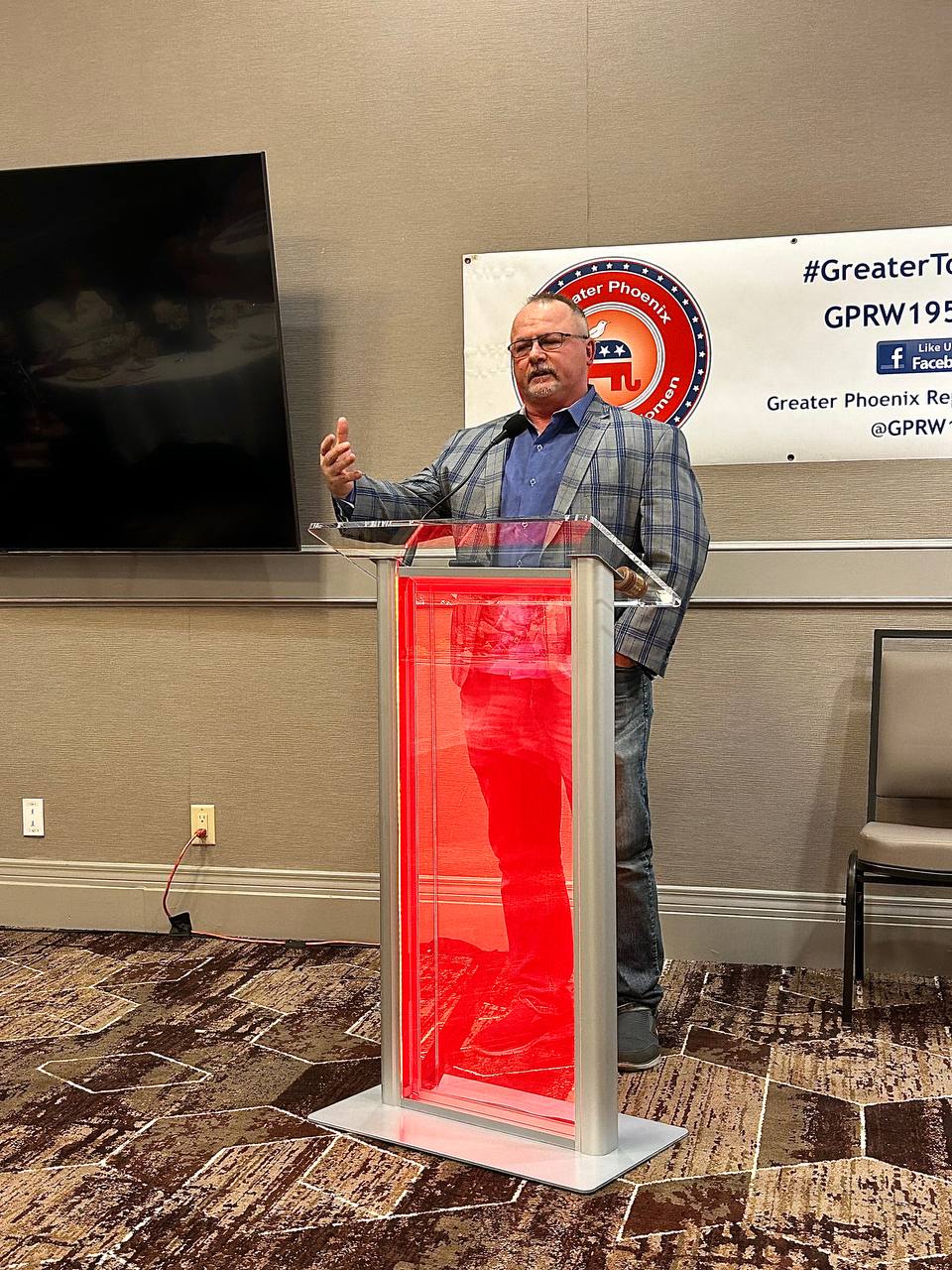 Mike Broomhead is a renowned radio and TV host, activist, and speaker. He has been on-air for over 15 years and is currently on KTAR 92.3 FM and AZTV 7. Mike is rooted in fiscal and social conservatism and fights for the freedoms of Americans. He is a Gold Star Family Member and is highly requested to speak at events nationwide. Mike strongly believes in giving back to the community and advocates for veterans, active military, and first responders. He volunteers to feed the hungry and end homelessness in Arizona. He is a great speaker and has a particular affinity for Republican women's clubs.
Facebook: https://www.facebook.com/mike.broomhead/
Twitter: https://twitter.com/BroomheadShow
Website: https://www.broomhead.com/
January 8, Meeting 2023
Our January meeting speaker was Mona Oshana
An Assyrian Christian and naturalized US citizen born in Kirkuk, Iraq. She told the story of her mother, experiencing the tyranny in Iraq, and how she defied her husband (which women didn't do in that part of the world) to plan their escape from the country. It was difficult, clandestine, and dangerous, but Mona, her mother, and seven siblings eventually escaped to Jordan without her father.  Mona says, "Leaving my homeland was not by choice, but by force!" From Jordan, they immigrated to the United States in 1977. The good news – her father did later join them!  You can learn more about Mona at
www.monakshow.com
February 2022 
Candidate Forum – Superintendent of Public Instruction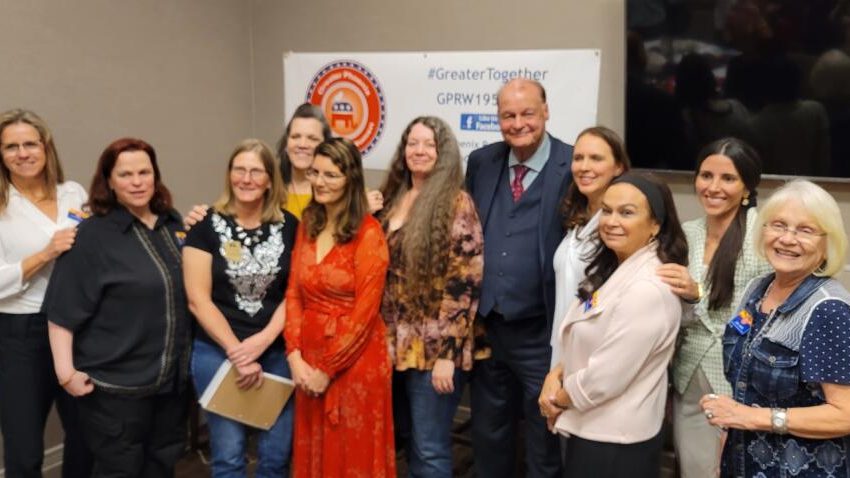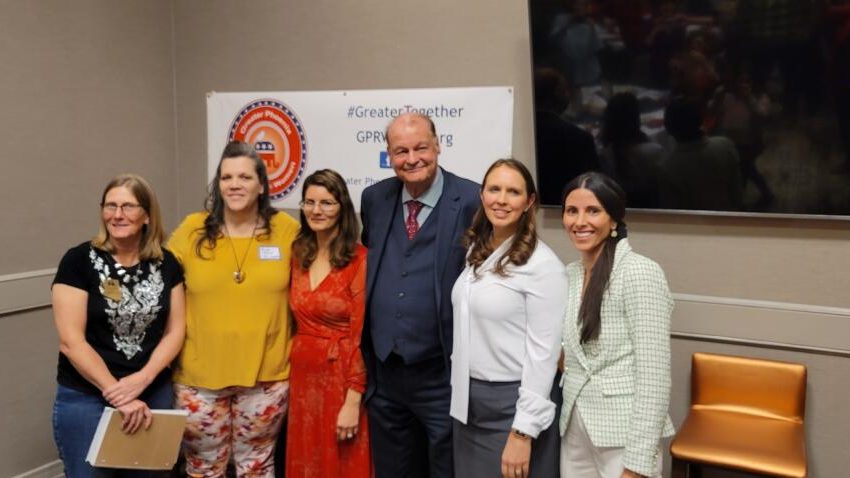 March for Life – January 2022
2022 
January program – Ken Cuccinelli & Jake Hoffman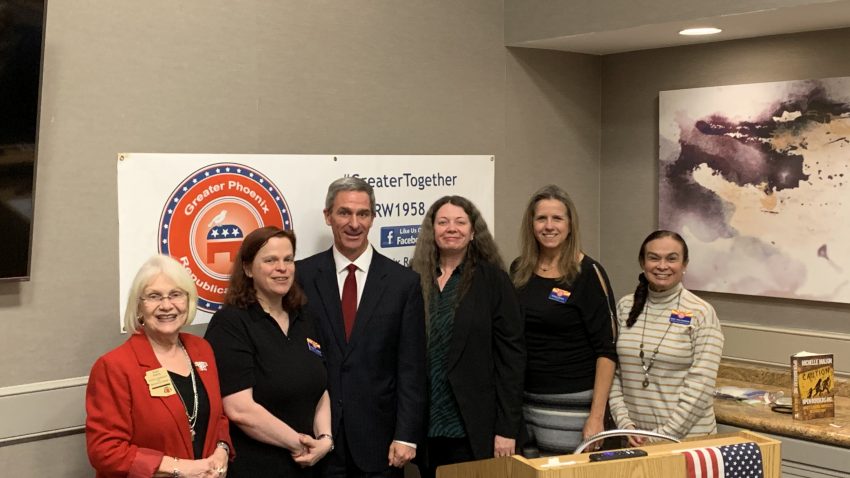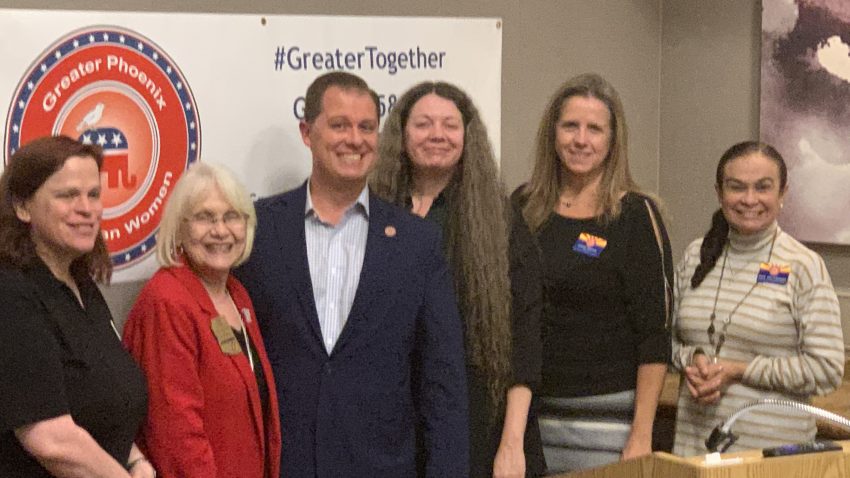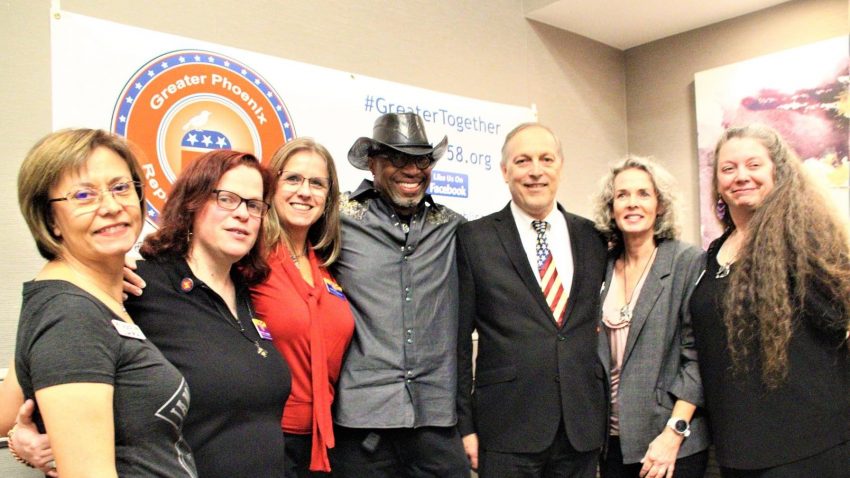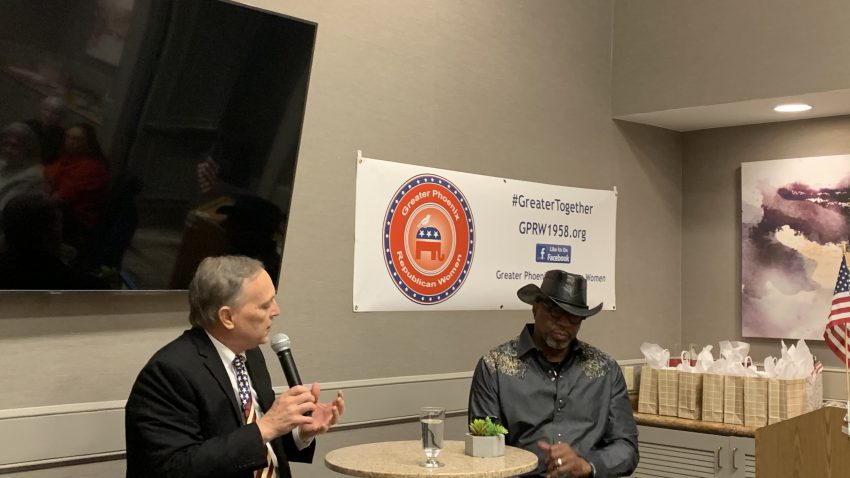 GPRW members at the 2021 AzFRW State Convention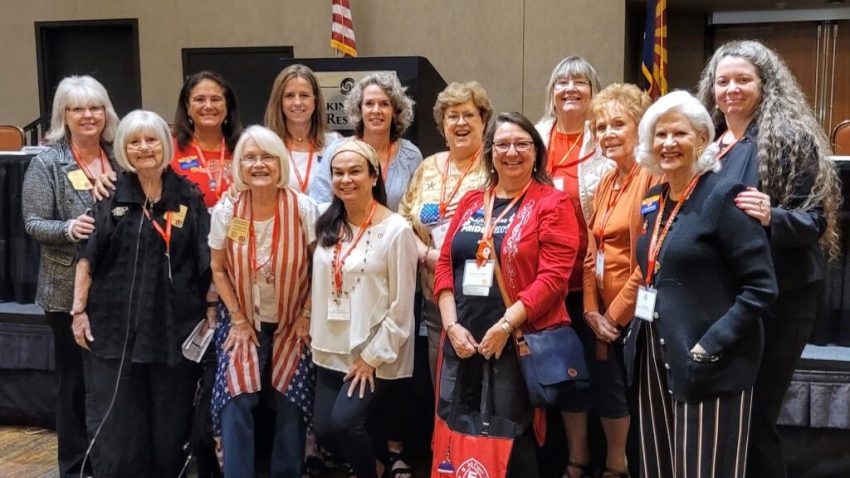 GPRW members serving on the Teller Committee for the 2021 AzFRW State Convention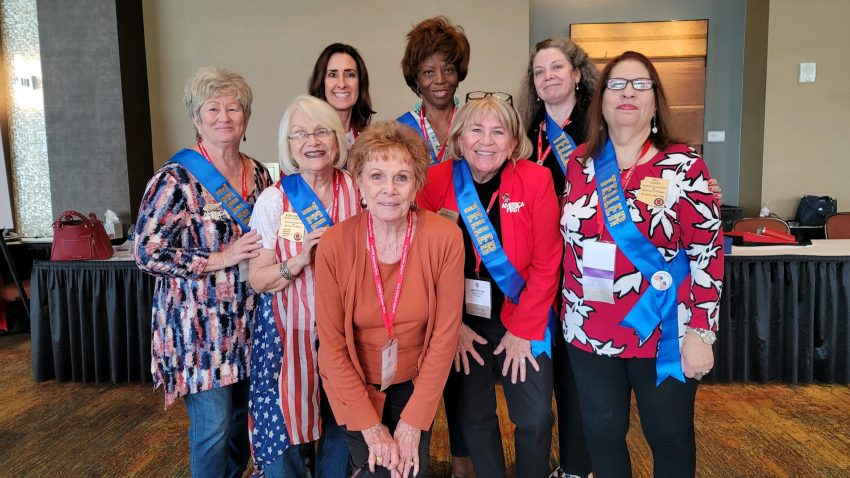 Great Speakers in 2021!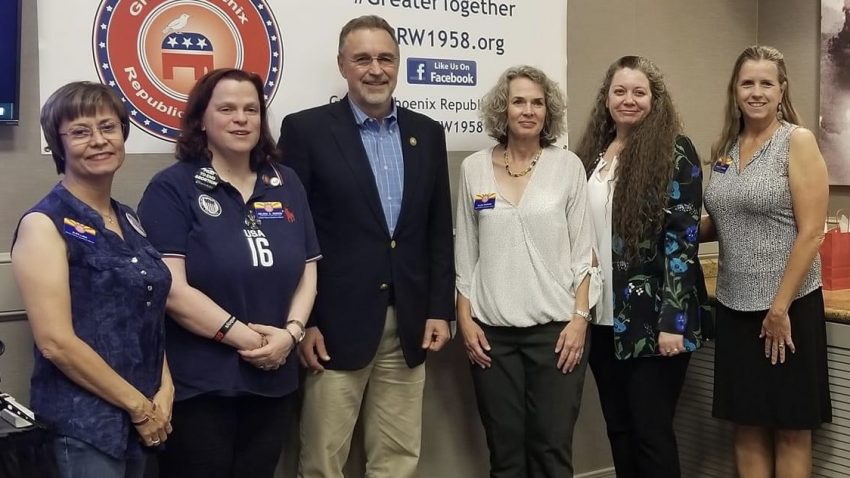 2021 Special Events
July Coffee Talk with guest speaker Kari Lake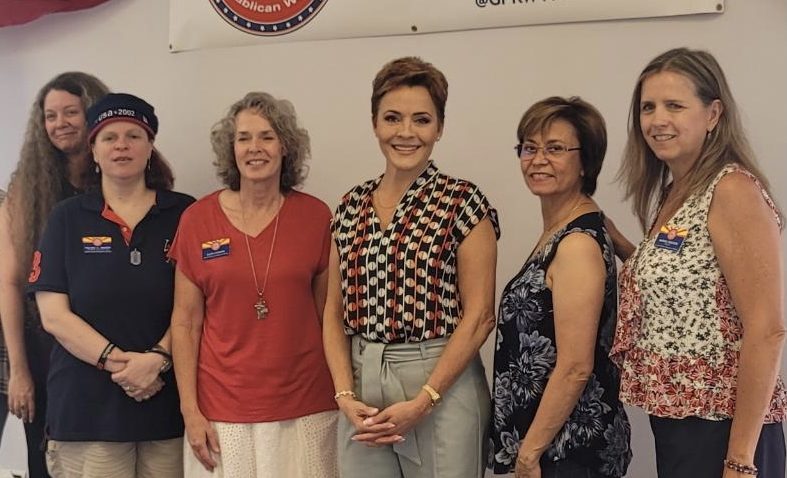 Our Coffee Talk Volunteers! Teamwork making the dream work!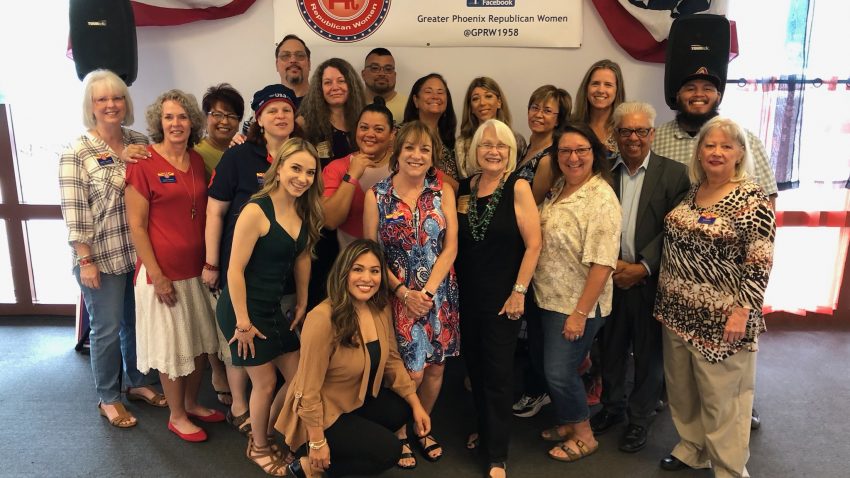 August Happy Hour with the Candidates
with special guest Senate President Karen Fann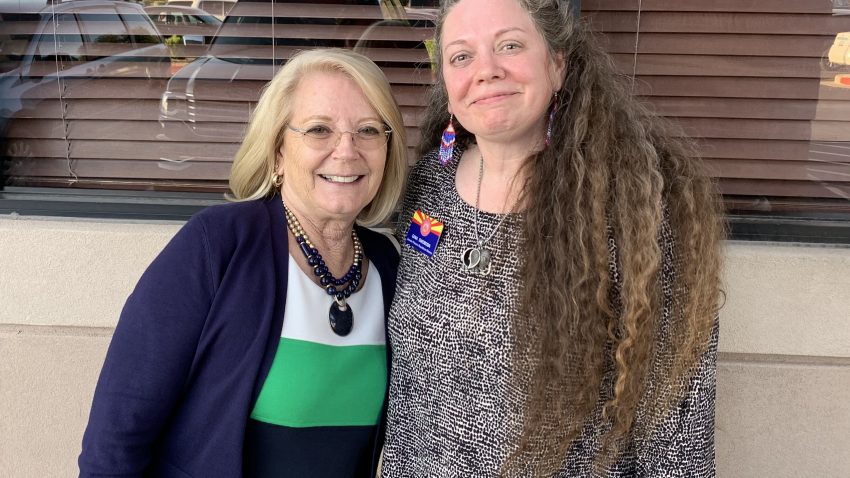 2014